Old Grammar School, Shore St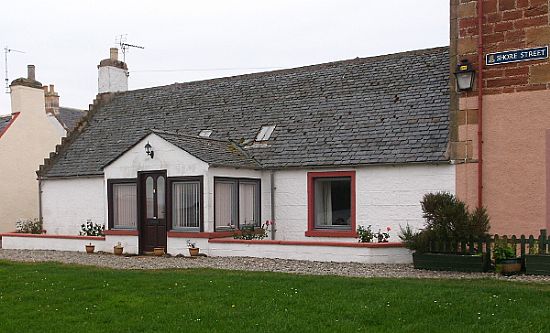 Now a private residence, The Anchorage, this was the setting for some of Miller's most vivid passages in his autobiography, My Schools and Schoolmasters. He described the multitude of vessels sailing into and out of the firth, the slaughter of pigs for salted pork nearby, fish-wives gorily gutting herring, and an annual cock-fight at the school.
Retracing your steps to the Museum, you can now undertake a tour to its right, of the eastern half of the town, and the scenes of Miller's wild boyhood in the South Sutor Woods and shore, his courtship of his future wife, many legends, and later, his geological discoveries.